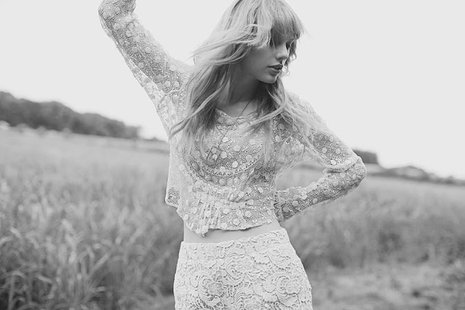 Sure, Taylor Swift , Lady Gaga and Rihanna are popular right now, but will they last? Will we still be talking about them 20 years from now? Will they end up in the Rock and Roll Hall of Fame eventually? According to Rolling Stone magazine, the answer to all those questions is "yes."
In 2004 and 2005, Rolling Stone put together an expert panel to choose the greatest artists of all time, which the magazine dubbed " The Immortals ." But now, the magazine says many artists who are on the charts right now are "The New Immortals," because they and their music will stand the test of time.
Among these "New Immortals" is Taylor, who the magazine says "has chronicled growing up and navigating tricky relationships better than anyone else in the 2000s." Lady Gaga's also on the list, not only for her hits, but for "understanding the 24/7 media culture better than any of her peers" and "preaching the gospel of tolerance and self-respect."
Rihanna makes Rolling Stone's list due to her chart success: she's sold more than 100 million downloads, and has scored as many number ones as Madonna and The Supremes . In addition, she's "a wild, larger-than-life personality you just can't look away from."
Beyonce 's also a "New Immortal" according to Rolling Stone, for being "the leader of one of the greatest girl groups of all time," for having "one of the past decade's strongest pop portfolios" and for being "an icon to countless fans -– a high priestess of empowerment and unflappable attitude."
Other artists on Rolling Stone's list include Pearl Jam , Green Day , The Roots , Kanye West and The White Stripes .
Copyright 2013 ABC News Radio