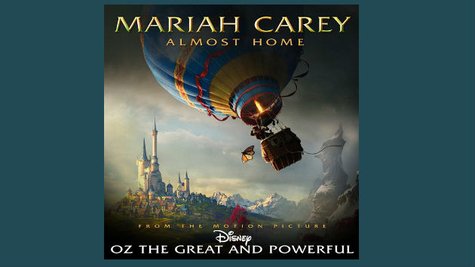 Mariah Carey lent her great and powerful voice to "Almost Home," her song from the upcoming Disney movie Oz the Great and Powerful, and she says that it was her twins Monroe and Moroccan who inspired her to take on the project.
Speaking Thursday to VH1's Big Morning Buzz , Mariah explained that because of the twins, she's really into Disney these days, more than she's ever been. "Well, I've always just loved Disney, and now especially having two little babies. Like, all we do is watch animated movies," she said. "Even though they're so little, they still love them, especially Roc, my little boy."
Oz the Great and Powerful isn't an animated film -- it's a sort of prequel to the original Wizard of Oz movie that came out back in the 1930s. She told VH1, "It's going to be an incredible movie, and... it's kind of amazing what they've done... It looks totally different than anything I've ever seen."
The film's in theaters on Friday, and the David LaChappelle -directed video, which intersperses black-and-white footage of the singer with footage from the film, is scheduled to premiere Friday as well.
Mariah also says that Roc and Roe, who she calls "dem babies," have had an impact on her new music, which she plans to release later this year.
"As everything evolved and is evolving, they've definitely been an inspiration in a really good way," she told VH1. Mariah says she's excited for her hardcore fans to hear the music, of course, but she also thinks her new material will appeal to all "people who love music." As for when the American Idol judge will be unveiling her new songs, she said, "Hopefully we will be doing that very soon."
Copyright 2013 ABC News Radio