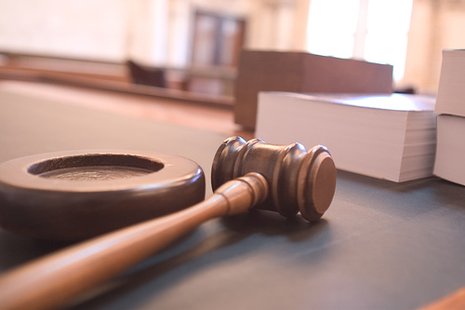 FOND DU LAC, WI (WTAQ) - A Fond du Lac County man is free on a $50,000 cash bond, after being charged with killing two people in a drunk driving crash.
Prosecutors said 24-year-old Daniel Shea of Campbellsport had seven drinks and two shots of whiskey at 5 taverns, in the hours before his car crossed a center line and hit an oncoming auto.
73-year-old Paul Grahl and 59-year-old Joanna Grahl, both of Eden, were killed in that second vehicle. Their 13-year-old daughter Esther was seriously injured.
The crash happened last Thursday on Highway 45 near the Fond du Lac-Washington County line.
After his tavern runs, authorities said Shea went home, and was then heading to a baseball game when the crash occurred.
Authorities said Shea's blood alcohol level was 0.20 – two-and-a-half times the legal limit of 0.08.
Shea is charged with two counts of homicide by drunk driving, and one count of causing injury by OWI.
He was wearing a neck brace and an arm sling when he appeared in court through a video conference. His next court date is October 19th, when a judge will decide if there's enough evidence to order a trial.