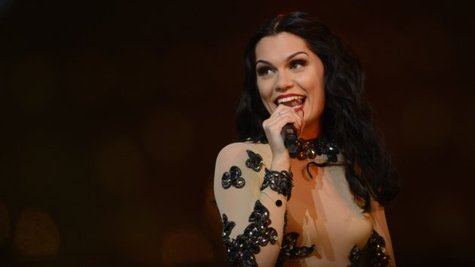 A year ago, Jessie J announced her intention to shave her head for charity, and now she's making good on her promise.
In a series of tweets , the British pop star wrote, "I have spent a long time making sure that when I do shave my head I raise as much money as possible for charity. I have been waiting for the perfect time and the right charity. But also a charity that can get my amazing fans involved too."
She then went on to say , "I am SO excited and honoured to be able to finally officially announce I will be shaving my head LIVE for you ALL to watch in March 2013 for @rednoseday :D #letsraisesomemoney."
"Red Nose Day" is a British event held each year to raise money for Comic Relief, a charity dedicated to helping the poor and the disadvantaged, as well as "tackling the root causes of poverty and injustice." "Red Nose Day" is usually celebrated with a blowout TV fundraising special, and that's where Jesse plans to take a razor to her raven locks.
#JessieJheadshaveRND was soon trending worldwide, along with #JessieJdaresyouRND, with some fans pledging to shave their heads as well, and others photoshopping pictures of Jessie bald.
Copyright 2012 ABC News Radio