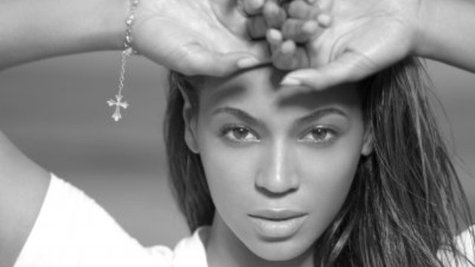 While Beyonce was off celebrating her 31st birthday on Tuesday, the singer's family and friends sneaked onto her website, leaving her an online surprise: "BEYONCE.COM HAS BEEN TAKEN OVER BY YOUR FAMILY & FRIENDS! HAPPY HAPPY BIRTHDAY! WE LOVE YOU!"
The message on Bey's official website is followed by dozens of handwritten notes from the people closest to her. "God Blessed me with one of the greatest gifts in my life on Sept 4, 1981," wrote Bey's mom, Tina Knowles , who wished her firstborn a happy birthday.
Solange also showered her "Big Sis" with sweet words, writing, "Of all of your mind blowing achievements, the one that first comes to mind is your kindness. Your sense of selflessness, consideration of peoples well being, and your beautiful generosity are all of the things that make me so proud to be your sister and your friend. I love you."
Solange's son Daniel also left his aunt a note: "Happy Birthday auntie BB I love You"
Beyonce's cousin Angie Beyince scrawled a message for the birthday girl, as well. She left the first of a handful of notes quoting the movie Color Purple , of which Bey and her crew are obviously fans. "You and me us never [part]/ Me and you us have one heart/ Ain't no ocean/ Ain't no sea/ Keep my sister away from me," Angie wrote, referring to the hand-clapping game that main characters Celie and her sister, Nettie, play in the 1985 film.
Michelle Williams referred to the same childhood game at the end of her message to Beyonce, writing, "Happy Birthday to youuuu!! I love you so very much. I am so thankful you're in my life. p.s. me & you will never part! Make Ta Ta!!
Celeb couple Gwyneth Paltrow , her husband, Coldplay frontman, Chris Martin , and their two kids chimed in with birthday wishes for Bey. "For dear sweet BB on the occasion of her 31st birthday...we love you so very much. Love, Gwyneth, Chris, Apple and Moses ."
There are also birthday wishes for Bey from her Columbia records team, her choreographer Frank Gatson Jr. , and her childhood pastor, Rev. Rudy Rasmus , who along with his wife, leads the Houston church where Beyonce sang as a "shy 13 year old."
Beyonce also got a special token from Lady Gaga and her fans. "Happy Bday HONEY B!! LITTLE MONSTERS MADE YOU A CARD WE LOVE U!" Gaga tweeted , along with a photo of Beyonce holding up a cupcake. "HAPPY BIRTHDAY BEYONCE" is written across the picture.
Copyright 2012 ABC News Radio