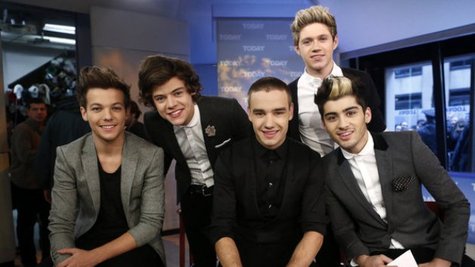 Following initial reports that One Direction would be releasing their first fragrance in the summer of 2013, the perfume has now been confirmed for a fall 2013 release.
Women's Wear Daily reports that the British boy band has signed a licensing deal with Olivann Beauty to release not only a perfume, but also "ancillary products," such as body lotions. According to WWD, the group and the company have been working on the concept for the fragrance for six months.
The fragrance will make its debut globally in department stores in cities where the group will be touring, and will then expand from there. The name of the scent will be released early next year.
The group hyped the news to fans, tweeting , ""BIG NEWS! A 1D fragrance is on the way! We've been discussing it for ages & can't wait to hear what fans think!"
While fans are waiting to buy Eau de Harry , Louis , Zayn , Niall and Liam , they can pick up the group's action figures, which recently arrived in stores.
Copyright 2012 ABC News Radio