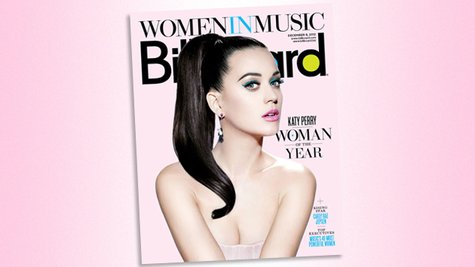 Katy Perry will officially be honored as Billboard's Woman of the Year Friday at a gala event in New York City -- even though she wonders why she's getting this award now. "When I heard, I was very honored...and I was also a bit surprised because I thought my year was over," she tells Billboard .
After all, it was last year, 2011, that saw Katy launch her successful California Dreams tour, score a record fifth #1 hit from her album Teenage Dream, and make her movie debut in The Smurfs. But Katy's not complaining. "It's nice to see that it's been extended," she tells Billboard. "It does feel like this record has never ended."
Katy adds she really respects Billboard magazine as a publication -- and she should, considering how many times she's topped the charts in it -- and says of her honor, "You know, it's nice. I really appreciate it. I like to be viewed as a strong woman and I think that's what Billboard is basically saying!"
While she's walking the red carpet on Friday, Katy will probably look gorgeous, as usual, and she reveals that, like millions of women, she owes her slim silhouette to Spanx. She told Us Weekly earlier this week, "I almost always wear [them]...I like to say that I run on the elliptical for 30 minutes watching CNN, but I don't do it often enough. So I'm just like, 'OK, I'm not fitting into this dress for these couple of months.'"
At the event, held at New York City's Capitale, Carly Rae Jepsen will also be honored with Billboard's Rising Star Award, while country singer Hunter Hayes will be on hand for a special performance.
Copyright 2012 ABC News Radio