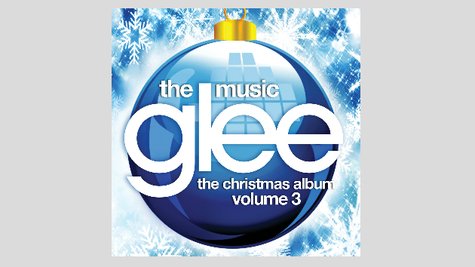 'Tis the season to celebrate the arrival of a new Glee Christmas album.
Glee: The Music, The Christmas Album Volume 3 arrives in stores on December 11. The new holiday album will feature nine Christmas classics and even one Hanukkah standard, in honor of Puck and Jake's Jewish heritage.
While six tracks on the disc will be featured on this year's holiday episode of Glee, which airs December 13, four of them are album exclusives: "I'll Be Home for Christmas," "Silent Night," "Joy to the World," and "Happy Xmas (War Is Over)."
Here's the complete track listing for Glee: The Music, The Christmas Album Vol. 3 :
"Feliz Navidad" -- Artie
"Have Yourself a Merry Little Christmas" -- Puck, Jake, Sam, Brittany, Blaine, Kurt, and New Directions
"Hanukkah Oh Hanukkah" -- Jake and Puck
"White Christmas" -- Blaine and Kurt
"Jingle Bell Rock" -- Sam
"The First Noel" -- Marley
"I'll Be Home for Christmas" -- Rachel
"Silent Night" -- Santana
"Joy to the World" -- Unique
"Happy Xmas (War Is Over)" -- Finn
Copyright 2012 ABC News Radio