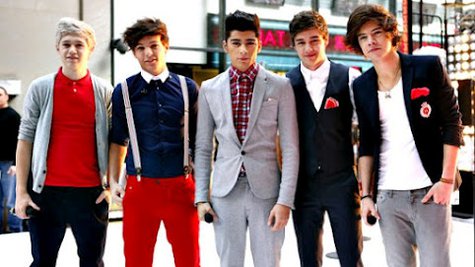 One Direction is just one week into it's headlining U.S. tour and group member Liam Payne tells MTV News , "It's the biggest show we've done as a band so far, biggest audience for our own tour. So, it's amazing, absolutely amazing, incredible."
Band mate Louis Tomlinson concurs, "We did the first show [Tuesday and] it was amazing."
This leg of the U.S. tour is relatively brief, ending in July before a full-scale world tour commences next year. But the group is planning to leave Directioners -- that's the name the band calls its fans -- with a memento of the current live show. On Tuesday, One Direction will release Up All Night: The Live Tour , a 73-minute performance DVD shot during the group's U.K. tour earlier this year. And One Direction hinted at a surprise in store for fans buying the DVD.
On Friday, the band tweeted , "Guess what, Directioners? NEXT WEEK the boys have something very special planned for those of you buying the #UpAllNightDVD 1DHQ x."
Copyright 2012 ABC News Radio