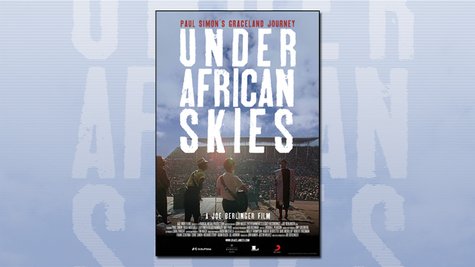 The new Paul Simon documentary, Under African Skies , was presented with an Audience Award at the South by Southwest film festival in Austin, Texas, on Friday. The flick was a winner in the 24 Beats per Second category, which -- according to the festival's official website -- honors movies that skillfully display "the sounds, culture and influence of music and musicians."
Under African Skies , which was directed by Oscar winner Joel Berliner, chronicles Simon's recent trip back to South Africa to commemorate the 25th anniversary of his acclaimed Graceland album. The movie also will be screened at the Dallas Film Festival, which is scheduled for April 12-22, and the London Sundance Festival, taking place April 26-29.
In other news, Simon will reunite with the South African vocal group Ladysmith Black Mambazo to perform Graceland in its entirety during a July 15 headlining appearance at the 2012 Hard Rock Calling festival in London's Hyde Park. Reggae legend Jimmy Cliff also will take the stage with the revered singer/songwriter at the concert.
Copyright 2012 ABC News Radio