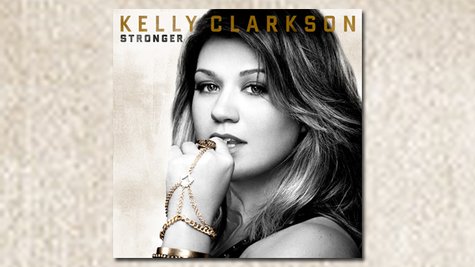 Kelly Clarkson is not only the very first American Idol , she's now -- according to Yahoo!'s Chart Watch blog -- the first American Ido l contestant ever to top the Billboard Hot 100 for three weeks. The song that did it for Kelly is her current hit, "Stronger (What Doesn't Kill You)."

Over the years, there have been three songs by Idol alumni that were #1 for two weeks. Two of them were also by Kelly: "My Life Would Suck Without You" and "A Moment Like This;" the other was Clay Aiken 's "This Is the Night."

Elsewhere on the chart, Adele has managed to rack up yet another record. According to Chart Watch, her song "Rolling in the Deep" has now become the best-selling song in digital history by a female solo artist. According to Nielsen Soundscan, the track has sold 6.679 million copies. The previous record-holder was Lady Gaga's "Poker Face," which has sold 6.622 million copies.
The best-selling digital track of all time is "I Gotta Feeling" by the Black Eyed Peas, with sales of 7.822 million copies.
Copyright 2012 ABC News Radio