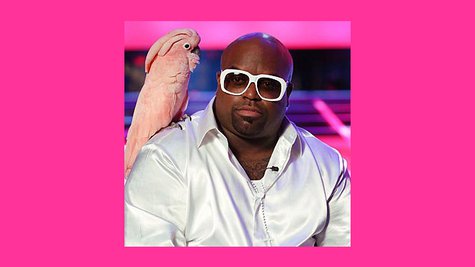 Cee Lo Green is tired of things being Purrfect . People magazine reports that The Voice coach is dumping his white fluffy feline companion for the show's upcoming season, and replacing her with....a cockatoo.
Cee Lo's new avian buddy is named Lady . She's a pink Moluccan cockatoo, and she made her debut when the show began taping blind auditions for its upcoming third season this past week.
Cee Lo tells People, "Lady's name says it all. She's my little lady with a big opinion. Sometimes whispers inappropriateness in my ear, but always ladylike."
Asked to describe how he first encountered Lady, Cee Lo would only say, "I met her flying around in a fantasy of mine," he says. "She was wild and free just as I'd like to be! Birds of a feather we are." In other words, if she's a rental, like Purrfect was, Cee Lo's not saying.
Meanwhile, Lady already has her own Twitter feed. Tweet her -- literally and figuratively -- at @CeeLosLady .
Copyright 2012 ABC News Radio