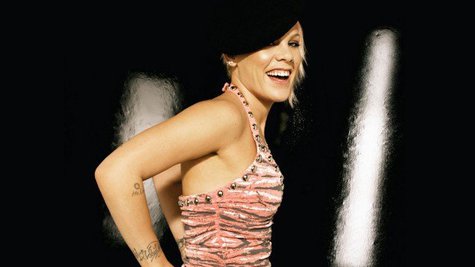 Pink made a big announcement on Tuesday: she's releasing a new single in the near future.
In a video posted online, Pink informed her fans that the song is titled "Blow Me (One Last Kiss)," which she co-wrote with producer Greg Kurstin , who previously collaborated with Kelly Clarkson .
Pink says in the clip, "I think you're going to like it, because I really like it, and I like it enough for all of us." She also jokes that her daughter Willow played bells and bass on a couple of other tracks she recorded.
According to Billboard , "Blow Me (One Last Kiss)" will be released on July 9. A new album is expected later this year.
Copyright 2012 ABC News Radio