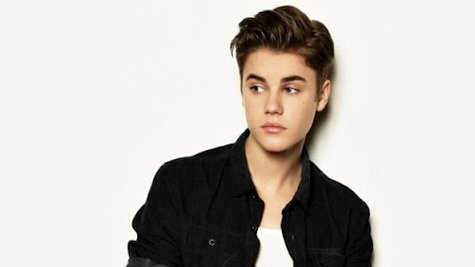 Back when he was still an unknown kid, Justin Bieber used to stand on the steps of Avon Theatre in his hometown of Stratford, Ontario, and sing for passersby, a practice known as "busking." On Saturday, Justin returned to his roots, giving an impromptu, surprise performance on the steps of that same theater.
According to the Canadian news site TheRecord.com , Justin appeared on the steps of the theater during the intermission of the matinee performance of You're a Good Man, Charlie Brown on Saturday. Nobody involved with the production knew he was coming. He sang "Baby" as a crowd of surprised fans joined him in the chorus, and then he departed -- without collecting any money.
The director of marketing for the Stratford Shakespeare Festival, which mounted the production at the theater, later posted a video of the moment on Twitter.
Justin was in Canada to attend the MuchMusic Awards, held in Toronto on Sunday night. To get to Stratford on Saturday, People magazine reports that Justin rented a helicopter and took Selena Gomez with him.
Copyright 2012 ABC News Radio