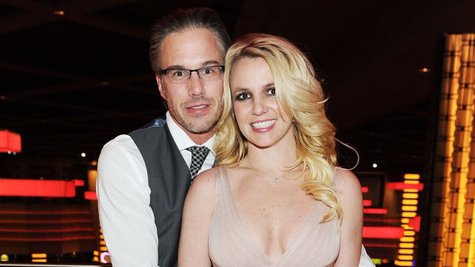 Britney Spears ' dad has been overseeing her affairs ever since her breakdown in 2008, and earlier this year, her fiance Jason Trawick came on board and became her co-conservator. But Britney seems to be doing just fine, landing a job as an X Factor judge, mounting successful tours and scoring hit singles -- so why does she still need them to make decisions for her? It's a medical issue, reports TMZ.
The website says that on Tuesday, documents were filed asking a judge to seal certain records in Britney's conservatorship case. The papers called the records "highly sensitive," adding "irreparable harm and immediate danger" would come to Britney if they were to become public. But sources tell TMZ that the records are medical documents that contain details of Britney's medical condition.
This condition, sources tell TMZ, is a personality disorder that may affect her state of mind and prevent her from making sound decisions. That's why there is currently no plan to end the conservatorship, which involves decisions about her personal life and her career.
Copyright 2012 ABC News Radio