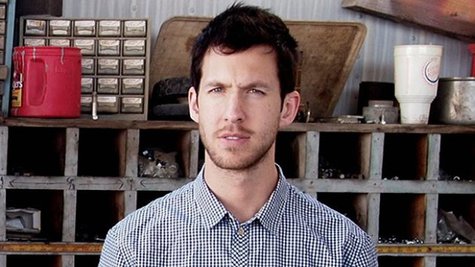 Most British artists would love to have a huge chart hit in the U.S. But Calvin Harris -- the Scottish producer, singer and songwriter best known for creating Rihanna 's mega-hit "We Found Love"-- isn't most British artists.
Calvin's current solo single "Feel So Close" is a top 20 hit and it's sold over half a million downloads, but he tells Billboard , "It's a shame, in a way." It seems that Calvin just doesn't want to be a star.
He explains, "Now America seems to like the song, and I'm getting offered things like Letterman or whatever. Two years ago I would've been there in a shot, but now I don't want to do that. I don't want to be the man in the front with a microphone."
Calvin says that at this point in his career, he wants to leave the singing to people who are better than him. "It takes a long time to make me sound good," he tells Billboard . "I'd like to think of someone who's better-looking, a better singer, better dancer to be the frontperson for the song." He's currently working on his next album, and is packing the disc with what he describes as "some of my ultimate pop star idols." His next single features Ne-Yo .
Despite his desire not to be a frontman, Calvin plans to tour the festival circuit all summer, including Lollapalooza, and he has ongoing residencies at two Vegas clubs.
Copyright 2012 ABC News Radio