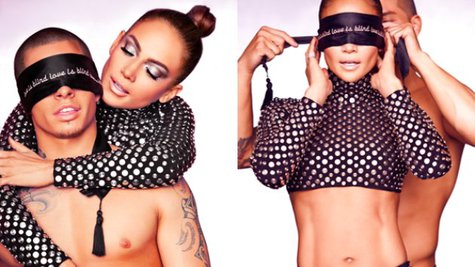 Jennifer Lopez 's new video for her single "Dance Again" looks like it'll be pretty freaky. In shots from the video posted on J-Lo's website , we see the American Idol judge, fully-clothed, embracing her shirtless boyfriend, Casper Smart . His eyes are covered with a black satin blindfold, on which is inscribed the words "Love Is Blind."
In another photo, J-Lo, wearing a midriff-bearing top, is the one being blindfolded, as a shirtless Smart stands behind her and ties the same blindfold over her eyes.
"Dance Again," featuring Pitbull , is now available on iTunes. The video will premiere Thursday during American Idol. You may recall that J-Lo also premiered the video for her song "On the Floor" on Idol last year; it became her biggest hit in years.
Copyright 2012 ABC News Radio