Daughtry's Biggest Fan
Are You Daughtry's Biggest Fan?
Prove it, and we'll hook you up with a pair VIP Experience Passes!
How To Prove It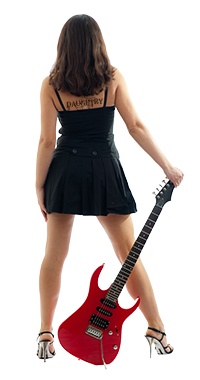 Submit a photo of yourself that shows why YOU should be selected as Daughtry's Biggest Fan.
Perhaps sport your favorite Daughtry t-shirt, create a sign expressing your love for the group, or just include a really persuasive few sentences along with a photo of yourself explaining why you should win.
The photo that receives the most votes will not only win two tickets to the upcoming Daughtry show (March 6th at Resch Center in Green Bay), but also scores a pair of VIP Experience Passes that include access to a private soundcheck party and a special meet & greet where you can profess your love to the band in person.
Have fun. Be creative. And good luck!
Are You Fan Enough?