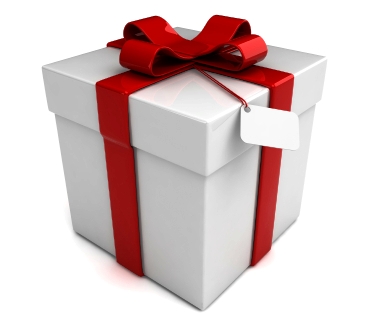 People tell me I'm a good gift giver...
I actually found some of my secrets to finding a great gift online...
(Men's Health) Streamline your shopping by asking yourself these four questions first:
"What did we talk about last?" -- "People are always dropping ideas," says Lash Fary, who creates gift baskets forHollywoodevents. His train commute sucks? Buy him an iTunes gift card. She just signed up for a yoga class? Buy her a mat for home.
"Can I tie in a personal experience?" -- You know what's better than that iTunes gift card? One to a restaurant you've been to together. "Use nostalgia to your advantage," says Fary. "The thoughtfulness behind it will make a small gift seem bigger."
"What does he or she do regularly?" -- Can't think of anything? Then you're not trying hard enough, says Fary. Think about it: Your wife brews coffee every morning. Your brother hikes every week. Your buddy has two dogs. Your list writes itself.
"What's the purpose of this gift?" -- If you can't answer this question, keep shopping. "Ultimately," says Fary, "gifts should be a reflection of how well you know the needs of the person you're buying them for."